Filter by Category
Math
Math Essentials
with Vanessa Richards

Jan 3, 2022 at 11 am
One of the challenges of math is that many of us don't use it every day, so it's hard to remember what we've been taught.  This course will cover basic math that we use when we are shopping, doing projects around the house, balancing our checkbooks, or preparing meals.  We will use a hands-on approach to learning match concepts so you can confidently use it in your daily life.  This class is offered live online or in person; ongoing enrollment.
Will run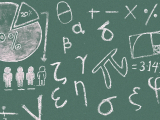 Algebra (online)
with Vanessa Richards

Feb 16, 2022 at 5 pm

, runs for 15 weeks
This course is perfect for adults who need to prepare for success on college entrance or licensure exams, including the Accuplacer, HESI, and PRAXIS, and/or earn a high school credit in the subject. The classroom atmosphere is fun and relaxed, and includes direct instruction, hands-on activities, and online learning. Registrants should be somewhat confident in operations with arithmetic.  Please register for Math for Life & Work beforehand, which is open enrollment, to brush-up on those skills.  Alternatively, a score of 240 or higher on the Arithmetic Accuplacer is highly recommended.  To enroll in this class, call 664.7110 to make an appointment with our student advisor so we can tailor math support to   meet your needs!  This is an in-person and live online class using ZOOM. 
No class 02/23/22 or 04/20/22; Makeup class, if needed, 06/01/22. 
Vanessa loves working with adult learners. She is really easy to be around and makes people extremely comfortable; she even makes learning math and computers fun! She is committed to helping adults discover their strengths, build their confidence, and realize they can accomplish their goals. In her free time, she loves to travel and explore the outdoors. Vanessa teaches math, science, technology, and provides college and career advising.
Math for Life and Work
with Vanessa Richards
If you don't use it, you lose it!  This is most notably true about math. Most of us read and write almost every day, but how many of us calculate percentages regularly enough to make it stick in our brains? 
Work with our math teacher to change your perspective on math, get rid of your negative feelings and anxiety, and get tutoring targeting your specific needs and goals. You can use technology and other learning resources to practice the skills you learn directly from your teacher and other learning resources.  You will learn how to study on your own and start habits to make you confident and successful in math and other subjects.  Learn free online tools and how to apply math in real life situations.  Vanessa Richards has 20 years of experience teaching all levels of math, and has been dubbed the "Math Therapist."  
You will master concepts and computations in whole numbers, fractions, decimals, percentages, ratios and proportions, negative and positive numbers, powers and roots, order of operations, applying basic formulas, and/or intro statistics, algebra...all skills to help you reach your goals.  This is an in-person class; ongoing enrollment.
If you're interested in learning more about this offering, register here and we will call you to schedule a phone or in-person meeting with one of our advisors.