Filter by Category
Math
Algebra - College Prep (start date of this class has changed)
with Vanessa Richards

Jan 24, 2018 at 6:30 pm
, runs for 16 weeks
This class will start on October 4th. This course is perfect for adults who need to (1) prepare for and pass college entrance or licensure examinations, including the Accuplacer, HESI, and PRAXIS, and/or (2) earn a high school credit in the subject. The classroom atmosphere is fun and relaxed and includes direct instruction, hands-on activities, and online learning. Registrants should be mostly confident in operations with whole numbers, fractions and decimals before taking this course. Please register for Math for College & Work beforehand if you need to brush-up on these skills. High School diploma credit is awarded for this course. No class 11/22/17 or 12/27/17. Makeup class (if needed) scheduled for 01/30/18.
College Readiness Bootcamp-Winter
with Vanessa Richards

Dec 1, 2017 at 9 am
, runs for 2 weeks
If you've been thinking about going to college but don't know where to start, this workshop is for you. You'll start with assessing your skills and career interests; learn about resources for test taking and study skills; work on improving your math, reading and writing skills; and learn about financial aid and the college application process. Some students will be ready to enroll in college; most will be confident about their next steps and have a timeline for achieving their dreams to attend college and find a rewarding career. Please contact Ellsworth Adult Education to register for this class. Makeup class (if needed) 12/15/17.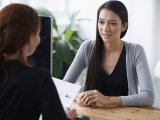 Registration Unavailable
Office Skills Program
with EAE Team

Feb 7, 2018 at 8:30 am
, runs for 14 weeks
These days most jobs require strong office skills-technology (computers, phones, projectors, scanners, copiers), business writing and math, customer service skills and transferrable skills like reliability and initiative.
Ellsworth Adult Education is working with local businesses and organizations to offer a hands-on training program to prepare you to work for local employers. From the beginning of the program, you'll meet with local employers. Informational and mock interviews, special projects and job shadows are all ways you might be involved. You will build your skills, knowledge and confidence; earn a certificate valued by employers, and gain experience in a variety of employment settings.
Our standards-based program allows you to demonstrate mastery. Everyone comes to us with different strengths, so you will spend as much time as you need on the following areas: job readiness, customer service, office communications, business math, digital literacy, Microsoft Suite, Google Productivity Applications, internet research and keyboarding. Makeup class (if needed) 06/01/18.
The first step to enrolling in this program is to request a meeting with our advisor. Call Ellsworth Adult Education at 207.664.7110, email adultedinfo@ellsworthschools.org or stop by our office located in the Mill Mall.