Filter by Category
Healthcare Training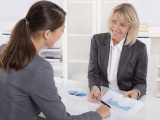 Registration Unavailable
Career Advising
with Ann Sargent

Jan 1, 2018
Many people thinking about a change in their lives don't know where to start. Veteran career advisor Annie Sargent will share available resources, identify opportunities and assist you in taking concrete steps toward achieving your goals. Services include academic, employment and technology assessments; producing a resume; preparing for a job interview, and much more. These individualized sessions will provide you with the support you need to navigate your new life ahead in a sensitive, confidential and informal environment.
Registration for this class is not available online. Please contact us at adultedinfo@ellsworthschools.org or by telephone at 207.664.7110.
Registration Unavailable
Certified Nursing Assistant (CNA)
with Barbara Seura

Feb 27, 2018 at 8 am

, runs for 13 weeks
Ellsworth Adult Education offers a Certified Nursing Assistant course meeting the State requirement of 180 hours (110 hours of classroom/lab and 70 hours of clinical experience) and, if needed, six hours of CPR instruction. Clinicals are held at area healthcare facilities. Upon successful completion of this course, passing the State CNA exam and successful acceptance to the State Registry, you will be a state-certified CNA. Attendance at a CNA Information Session is recommended as part of the application process.
Please contact Ellsworth Adult Education at 207.664.7110 to begin the registration process for this class. Attendance at a CNA Information Session is recommended as part of the application process.
Heartsaver™ Adult First Aid CPR AED
with Ernest West

May 4, 2018 at 8:30 am

, runs for 1 week
A classroom, video-based, instructor-led course that teaches students critical skills needed to respond to and manage a first aid, choking or sudden cardiac arrest emergency in the first few minutes until emergency medical services (EMS) arrive. Students learn skills such as how to treat bleeding, sprains, broken bones, shock and other first aid emergencies. This course also teaches adult CPR and AED use. This course is for anyone with limited or no medical training who needs a course completion card in first aid, CPR and AED use to meet job, regulatory or other requirements. Ernie has been teaching CPR/First Aid courses for more than 20 years as well as outdoor recreation safety courses for the Maine Department of Inland Fisheries and Wildlife. Makeup class (if needed) 05/11/18.