Filter by Category
College Transitions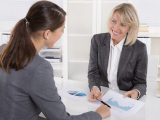 Registration Unavailable
Career Advising
with Ann Sargent

Sep 5, 2017
, runs for 22 weeks
Many people thinking about a change in their lives don't know where to start. Veteran career advisor Annie Sargent will share available resources, identify opportunities and assist you in taking concrete steps toward achieving your goals. Services include academic, employment and technology assessments; producing a resume; preparing for a job interview, and much more. These individualized sessions will provide you with the support you need to navigate your new life ahead in a sensitive, confidential and informal environment.
Please contact Ellsworth Adult Education for more information.
Chemistry with Lab
with Vanessa Richards

Jan 30, 2018 at 5 pm
, runs for 19 weeks
This course is a standards-based study of fundamental chemical concepts, such as atomic theory and its relation to chemical behavior, chemical bonding, the mole and stoichiometry, molecular kinetics, energy relationships, solution dynamics, acids-bases, equilibrium, organic and biological chemistry, and nuclear interactions. Upon successful completion of this course, students will be awarded one high school prerequisite credit. No class 2/20/18 or 4/17/18; makeup date (if needed) 06/06/18.
All of our academic courses start with a complimentary meeting with the student advisor who will discuss the course, the requirements and assist you in making a decision about whether the course is a good fit for you.
Registration Unavailable
College Readiness Bootcamp-Winter
with Vanessa Richards

Dec 1, 2017 at 9 am
, runs for 1 week
If you've been thinking about going to college but don't know where to start, this workshop is for you. You'll start with assessing your skills and career interests; learn about resources for test taking and study skills; work on improving your math, reading and writing skills; and learn about financial aid and the college application process. Some students will be ready to enroll in college; most will be confident about their next steps and have a timeline for achieving their dreams to attend college and find a rewarding career. Please contact Ellsworth Adult Education to register for this class. Makeup class (if needed) 12/15/17.